Predator Z² cue shafts

THE BEST TIP YOU'LL EVER GET.
Predator is proud to offer the latest innovations in front-end technology as standard equipment on all of our second-generation shafts. Just how important is the bore to your overall performance? Let's just say it's the primary source for reducing cue ball deflection. That's why we've combined the patented front-end bore with a multi-layered Everest tip and the shorter MaxLite ferrule to create a shaft that will put you ahead of the competition. Click Here for additional information on Predator Technology.
TAKE YOUR GAME TO THE NEXT LEVEL
The second generation of our notorious Z shaft is one for the ages. With re-engineered front-end for even greater accuracy, the enhanced technology of the Z²will bring you one step closer to the ultimate playing experience. You'll enjoy better performance, feel and durability thanks to an improved tip, shorter ferrule and new joint system.
Click Here to find out which joint will fit your cue.
THE STRAIGHT FACTS.

When you use English or sidespin, cue ball deflection causes your cue ball to miss the target you're aiming at. Players at all levels need time to learn how to compensate for this. But thanks to Predator, even beginners can more through the process more quickly and see an immediate improvement in their game. Predator technology reduces the error factor and makes it easier to pocket balls using English. You don't need to adjust the way you do with other cues. Just aim, and fire.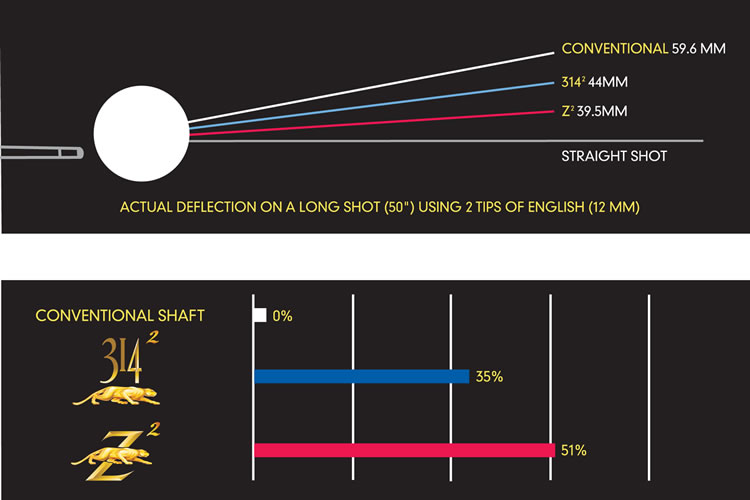 See for yourself how the Predator second-generation shafts reduce cue ball deflection dramatically more than conventional shafts.

A stiff shaft sounds like a good thing, but a heavier, stiffer shaft actually pushes through the cue ball, causing it to deflect away from your target.

The front end of a Predator shaft is significantly lighter and more flexible than a standard, allowing the cue ball to push the shaft aside rather than the shaft pushing the ball out of line. The result? Straighter shots every time.

Predator shafts provide increased accuracy over conventional shafts and help you pocket more balls.
GET YOUR PIECE OF THE ACTION

Our second generation of shafts goes beyond reducing cue ball deflection. Their unique splicing eliminates grain directionality and produces a consistency of flex and straightness that is unequaled by any traditional one-piece shaft. In fact, players who use a Predator 10-piece shaft experience 22% more consistency in their shots. It's no wonder so many professionals have made the switch to Predator technology.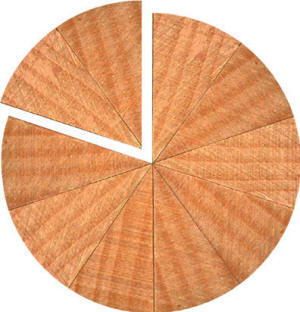 Z²SPECS
TIP DIAMETER: 11.75MM
TAPER: STRONGER-MORE CONICAL
FERRULE LENGTH: 4/10"
JOINT AVAILABLE: VARIOUS
STANDARD TIP: EVEREST BY TIGER PRODUCTS

STANDARD LENGTH: 29" STANDARD - 30" AVAILABLE